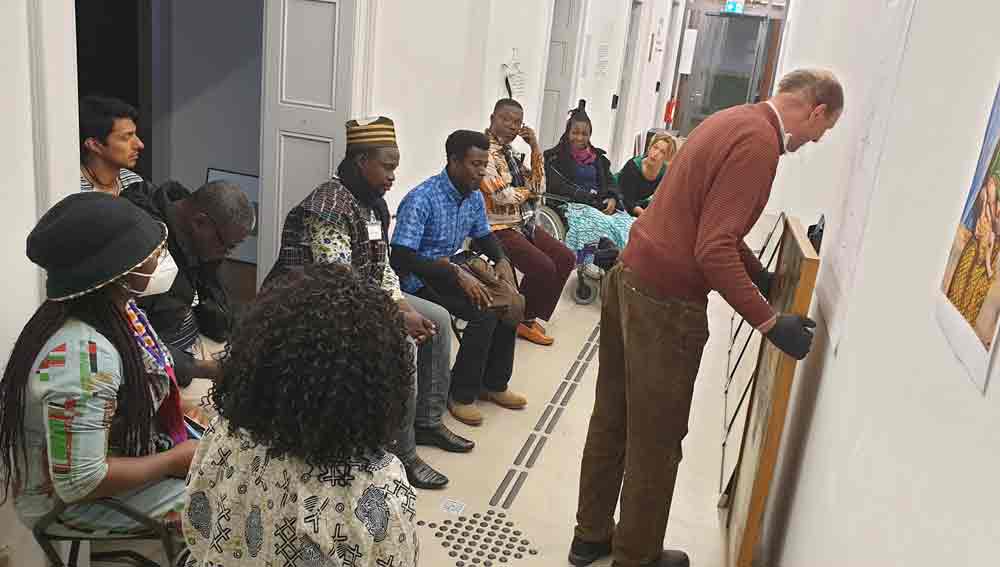 The cooperation between the Art Education Department of UEW Ghana and the German consortium of Akademie der Bildenden Künste München / ISB / University and Iwalewahaus Bayreuth has led to further diverse results with the workshop from 22 to 26 April 2022. The workshop, held at the Iwalewahaus in Bayreuth, was an important milestone in the course of this cooperation.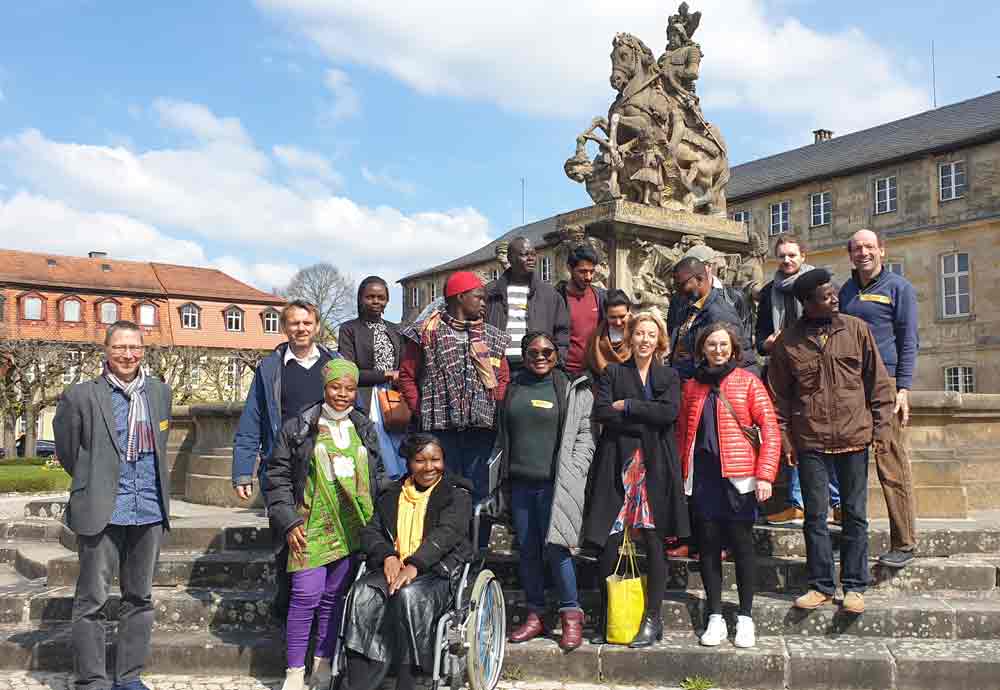 The meeting was attended by:
Teachers at UEW Ghana, Department of Art Education: Dr Patrique deGraft-Yankson, Selasi Awusi Sosu, Dr Gertrude Nkrumah, Dr Ebenezer Kwabena Acquah, Dr Osuanyi Quaicoo Essel
Representing the National Museum Accra: Mahnoud Malik Saako
For the University of Bayreuth / Iwalewahaus: Dr Katharina Fink, Philipp Schramm, Hawawu Suleman, Paúl Bedon
Teachers / ISB (22-25.4.): Werner Bloß, Franziska Seitz-Vahlensieck, Miriam El-Refaeih, Tim Proetel, Robin Heydenreich, Alexander Schröder (only 25.4.)
Academy of Fine Arts Munich: Ernst Wagner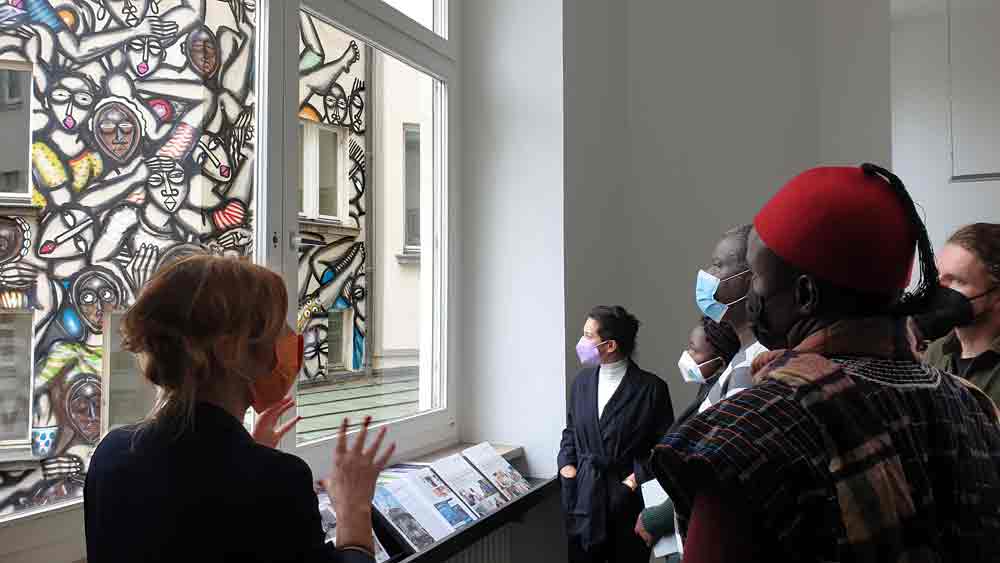 Goal of the workshop
The primary aim of the first part was to continue working with the expertise of the Ghanaian colleagues on the creation of a German-language handout for art teachers (secondary level) with the (working) title: Global Learning in Art Education - Art and Visual Cultures in Africa. The focus of this handout will be the examination of objects from the Ghanaian / West African context. This discussion will be used as an example to show how a receptive, visual-productive and reflexive engagement with objects outside the traditional (latent) German canon of art education objects can and should look.
Method
To this end, the colleagues in Ghana had previously compiled a list of objects from the Ghanaian / West African context that they considered relevant for this purpose. Most of these objects are represented in the EVC object database. The examination of objects that - from a German point of view in this sense - were set from the outside, should help to avoid a Eurocentric view already in the selection of objects.
In a second preparatory phase, the objects were divided up within the IPM team and questions were formulated for each object, especially for the experts from Ghana. A one-day seminar with Dr. Fink (University of Bayreuth) also took place at the ISB in Munich on 11 January 2022 to provide a professional foundation.
During the workshop in Bayreuth, small groups worked on one object for half a day each. The results were then exchanged in the afternoon in the plenary.
These objects were explored:
Ibrahim Mahama, 'Airoplanes' in Tamale
Yaa Asantewaa Monument
Queen mothers - brass sculpture from Benin
El Anatsui, Rising Sea
This selection covers a broad spectrum of periods and contexts of creation as well as media and genres and is therefore very well suited for developing diverse suggestions for art lessons.