Twelve young artists from around the world exhibited in Munich. The opening took place on June 3rd, the finissage on June 20. You can still visit the exhibition through our virtual gallery: Link
Back Coupling is an ongoing artistic research project in the context of globalization & transculturality in art, reflecting different approaches and methods. It takes place within the scope of art pedagogics at Munich Academy of Fine Arts / Exploring Visual Cultures. Art students all over the world will connect and explore differences in the perception and production of art in joint projects.
For this purpose, six students at the Munich Academy of Fine Arts are collaborating with artists from other countries or artists with different perspectives on art and art education, in order to create joint contributions for a group show. The students have teamed up with artists from Ghana, Hongkong, Iran, Japan, Spain, and South Africa. The results of their collaboration will be exhibited at three galeries in Muncih, Superplus Centercourt Gallery, Digital Art Space and DIA Gallery, in June 2021 (www.facebook.com/superplusCENTERCOURT; www.digitalartspace.de; http://dia-muc.de/).
The participating artists aim to achieve an intense practical and theoretical exchange of experiences based on divergent perspectives and perceptions of artistic work within diverse contexts and circumstances. Due to the current situation and the physical distance between participants, the collaboration will occur primarily through digital communication. The communication between the artists and their reflections on this experience will be documented in an academic log, which will be exhibited with the artwork. This project is thus not only concerned with the final product, but equally values the process of exchange and communication about similarities and differences.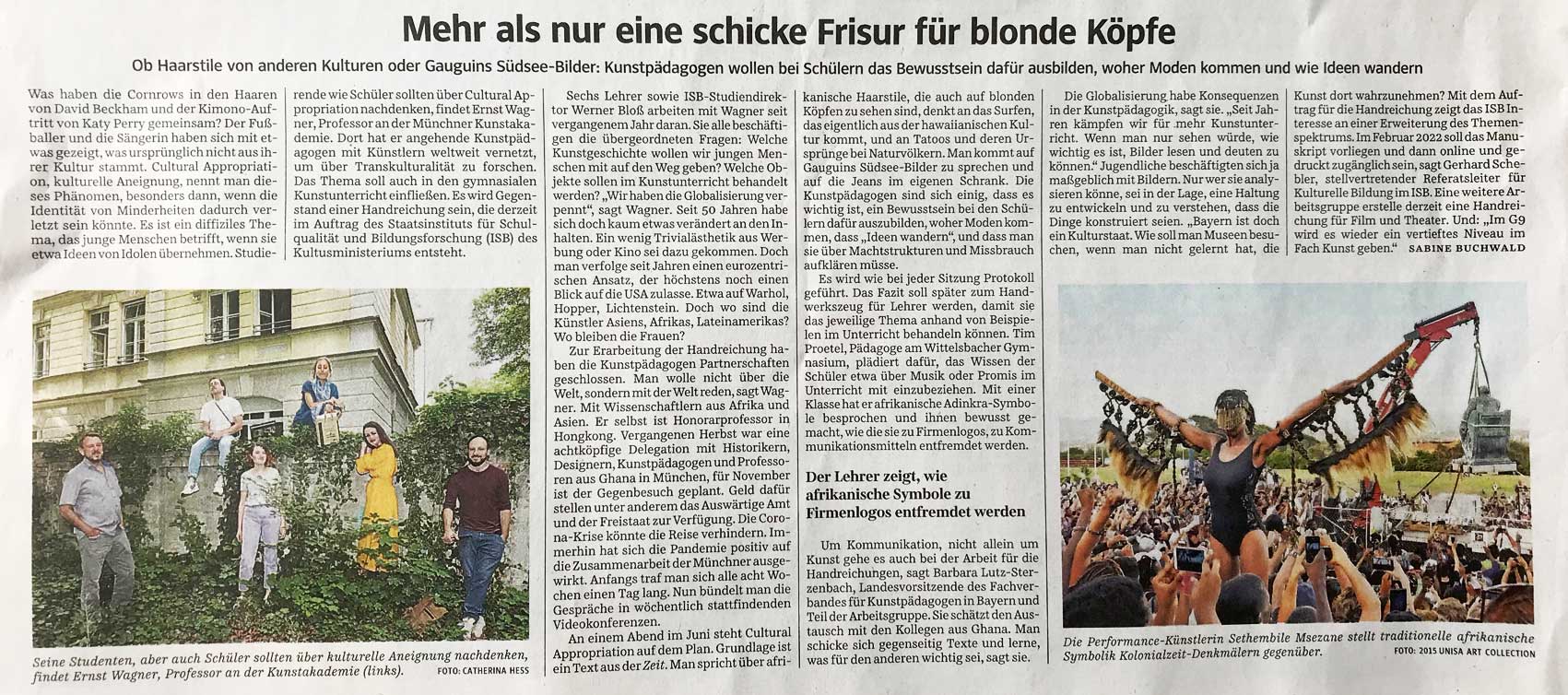 About the project, publication in the newspaper "Sueddeutsche Zeitung" (2020, July 22) - Photo © Catherina Hess