02.07. - 30.08.2020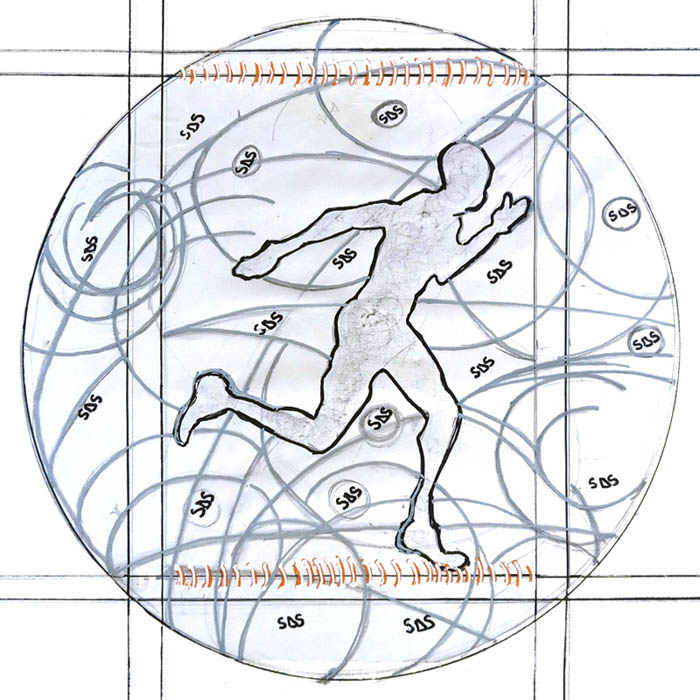 Shop sign on building facade at Holzstraße 10, 8 Munich, Germany, © Juliane Gaga
Justine Gaga is presenting a site-specific design on the building façade of Holzstrasse 10. From July 2nd onwards, the kunstraum's advertising sign showcases two versions of the same drawing (analogous and digital) by the artist from Cameroon. Gagag's solo exhibit at kunstraum München had to be postponed to next summer because air travels beyond Europe continue to be suspended.
With this contribution Gaga comments upon the current condition humaine from an equatorial perspective. She holds the Société de Spectacle (SDS) responsible for a short circuit of panic and consumption that we cannot escape, thus taking Guy Debord's text from 1968 to the global level.
By supporting this intervention, the team of kunstraum München would like to express its solidarity with artists all over whose livelihood is threatened by the pandemia.
Curated by Beate Engl und Annette Schemmel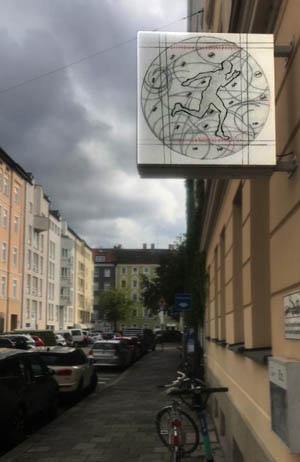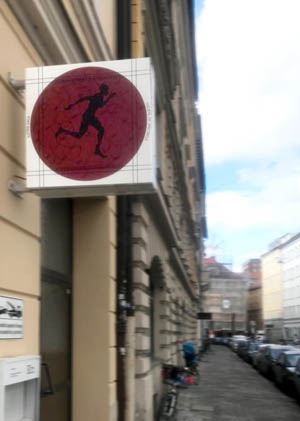 © Beate Engl