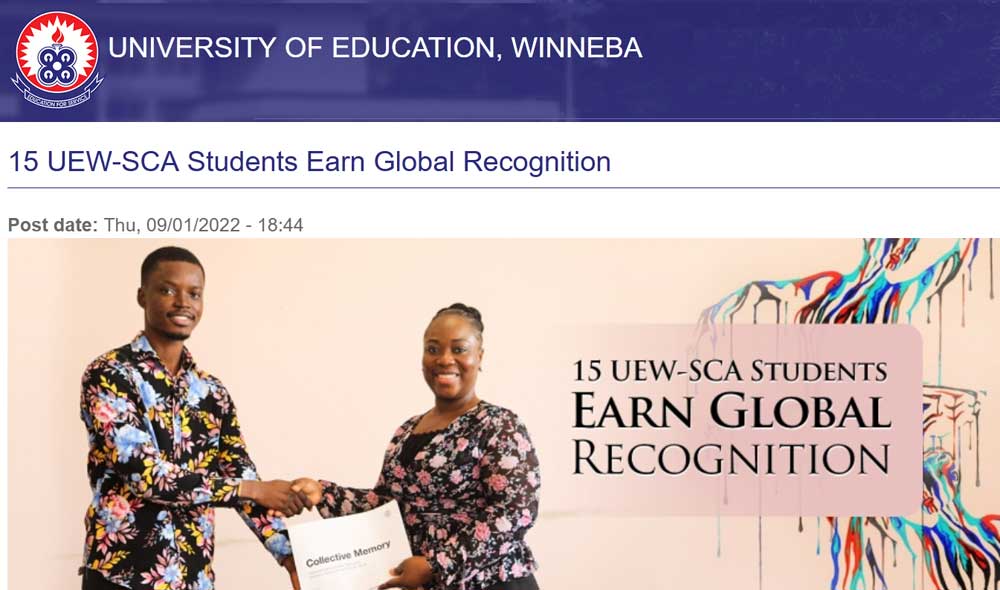 The innovative artworks of 15 students from the School of Creative Arts (SCA), University of Education, Winneba (UEW), have been recognised by Exploring Visual Cultures (EVC), during a virtual exhibition. The exhibition, titled Collective Memory, is a collaborative project amongst partners in Cameroon, Germany, Ghana, Kenya, and South Africa. The framework for the exhibition was based on the principle of memories contributed to the creation of multiple forms of identities that depict people's histories and perceptions. The exhibition featured eight universities across the world. As part of the recognition, students who had their artistries selected and featured were honoured at a ceremony by SCA faculty members on Thursday, 25th August, 2022, at the Central Campus of UEW.
To find out more, visit UEW's website.
Visit the virtual exhibition.