Can we develop a joint, but multiperspective handbook for art teachers in Ghana and Germany?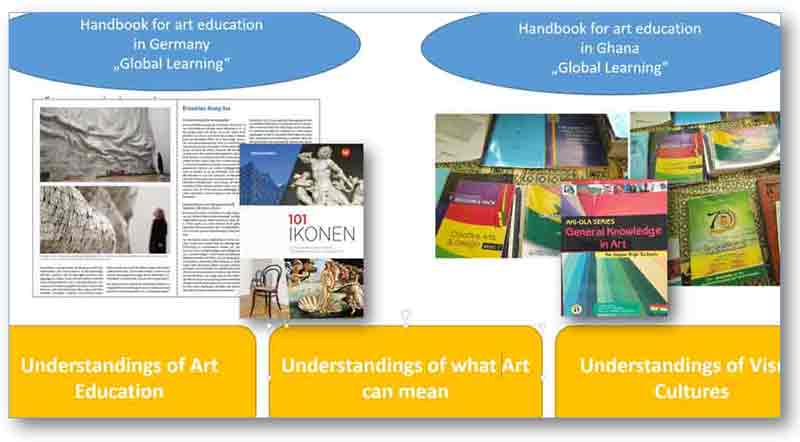 There are three ongoing projects as a base for this project:
A competition for good art lesson concepts, promoted by ATAG/Ghana and BDK/Germany in their countries;
Joint exhibitions of Ghanaian and German art students;
Collaboration within EVC with a focus on developing a handbook for German art teachers.
Based on the processes, experiences and results of these and more, already finished projects (lecture series, publication, study visits, Ghanaians have most contributions to website's database) there is an increasingly deeper mutual understanding of what art education, art and visual cultures could mean in Germany and Ghana.
A joint workshop in Bayreuth in late April 2022 will help to develop the handbook for German teachers. The handbook deals with methods of understanding an unfamiliar culture and learning from different perspectives. (See Patrique's and Ernst's publication about El Anatsui's 'Rising sea'. Both wrote about the work and shared it with each other.) The handbook delivers more interpretations, following this blueprint on recommendations on how the work could be addressed in the classroom. In a next step, such a handbook could be developed not only for German teachers but also for Ghanaian teachers. Preliminary concepts for a first prototype will be presented at the summer school.