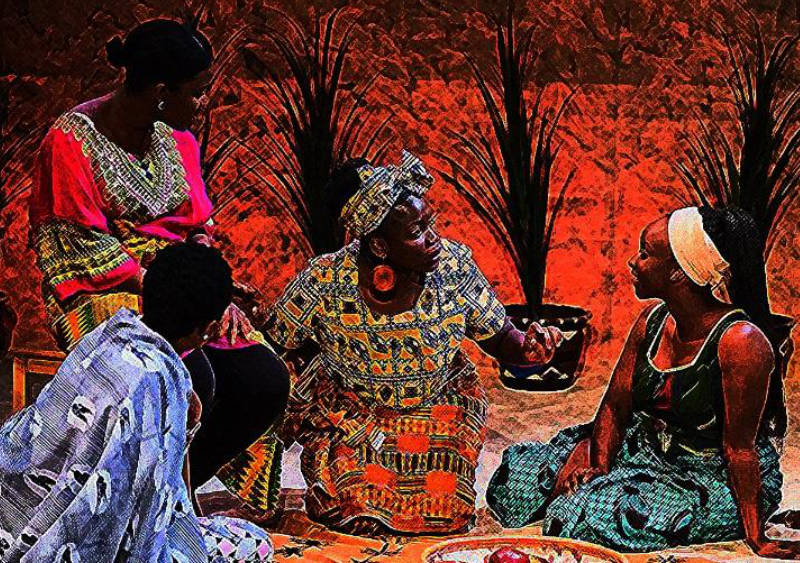 Adzato Miriam Mawunyo: Storytelling, 2021. Digital image (Adobe Photoshop)
Storytelling is a favorite pastime in most Ghanaian families and communities. More than amusement, it is a highly developed art form that provides a traditional way to sow and share principles, ideas, opinions or concrete information about society. For centuries, proud forebears have handed down history, customs, beliefs and a code of social and moral conducts to their lineage through storytelling.
Knowledge is imparted through stories that may be historical, religious, and factual. They teach Ghanaian values like hospitality, honour, respect, communality, sacredness, gratitude, and morality.
The art work comprises of four young females adorned in African wears, trying to educate themselves by telling stories to each other at their usual hung out. The art work is displayed in a two-dimensional form. The background is made up of young palm trees that show that the atmosphere create was cool (though reds may be seen) and the time was (evening) conducive for storytelling.
The artwork can serve the purpose of interior design and exterior design. It is to communicate and educate people that story telling was and is one of the best means to learn about culture and values and the oldest form to teach and learn.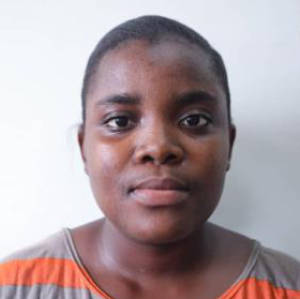 Adzato Miriam Mawunyo is a third year Graphic Design student specializing at the University of Education, Winneba - Ghana.