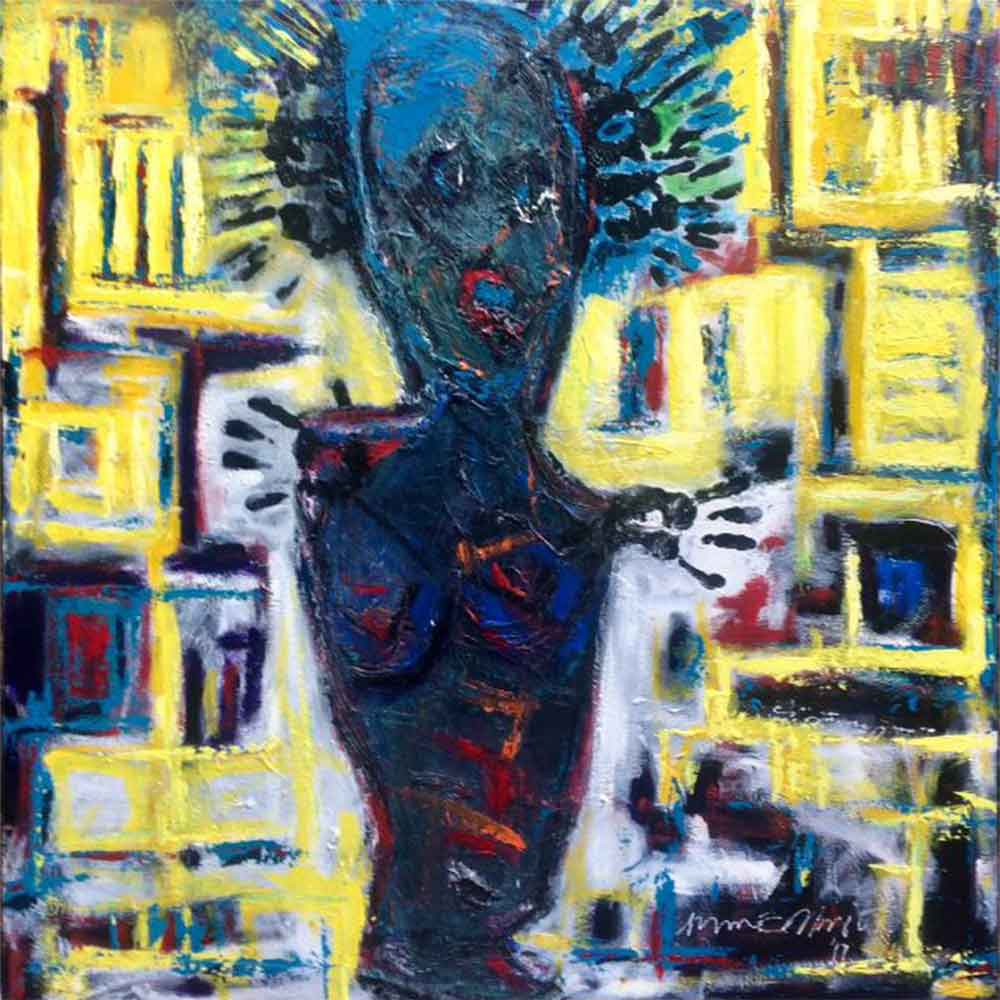 Anne Mwiti: My Scream (2017), Mixed Media, 100x100cm
The modern woman finds herself in a space of self -doubt as she does the balancing act with life's' "Adulting" challenges. Whether she is a young adult or a mother, the troubles seem never to end. It is at such a moment that she needs, "TO SCREAM" at the world and let go the pressure.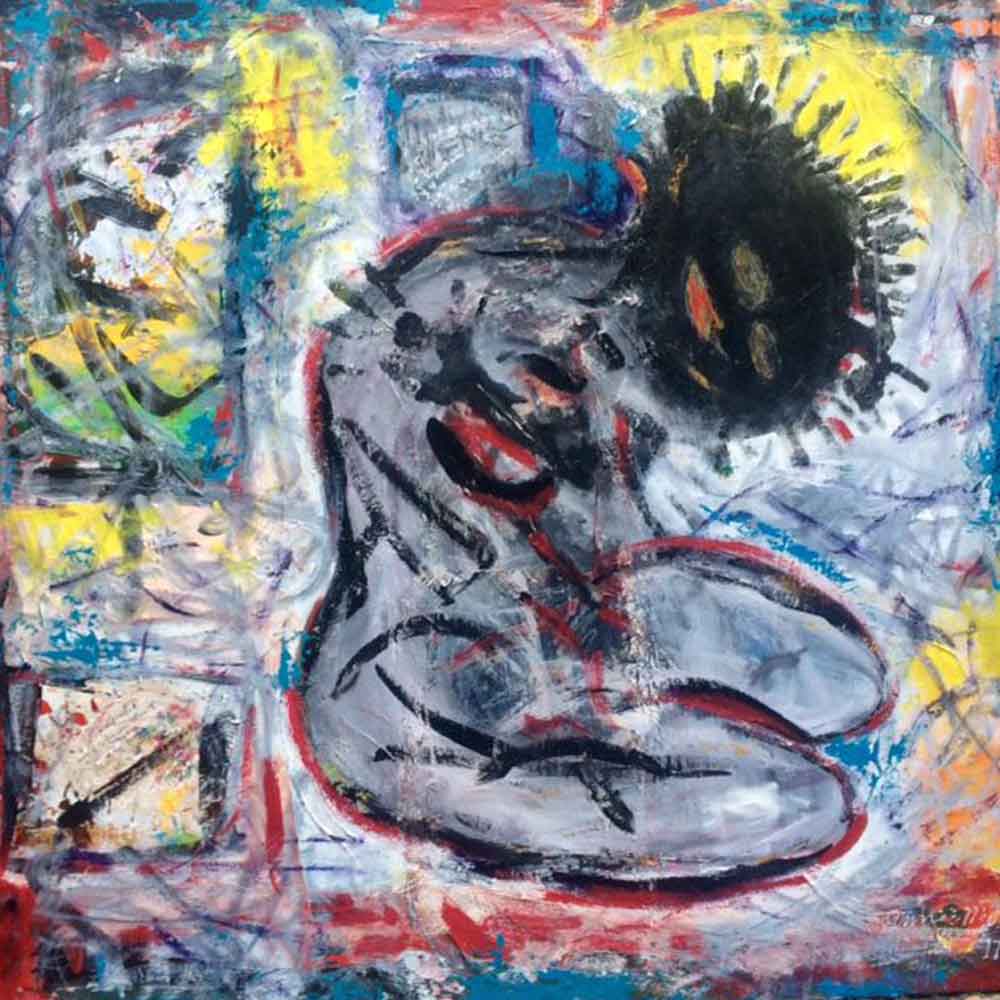 Anne Mwiti: Finding My Silence (2017) Mixed Media, 100x100cm
The heart of a woman is forever in search of self- identity. She is a daughter, a mother, a sister, a giver, a provider and in all these titles she must FIND HER SILENCE to know her true self.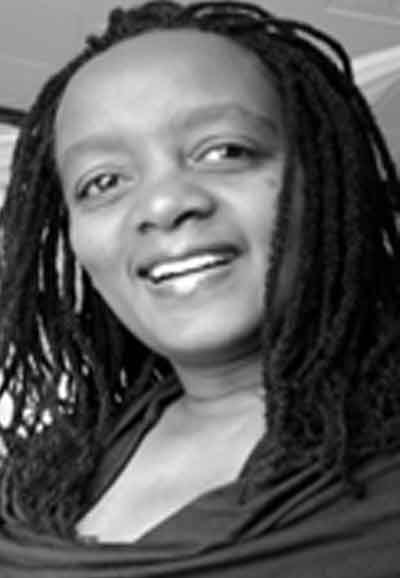 Anne Mwiti is an established artist from Africa, Kenya and a lecturer at the Department of Fine Art and Design, KU. She won the World Citizen Artists award in 2014 with her artwork titled, "A STITCH IN TIME" and has exhibited her art locally and internationally.