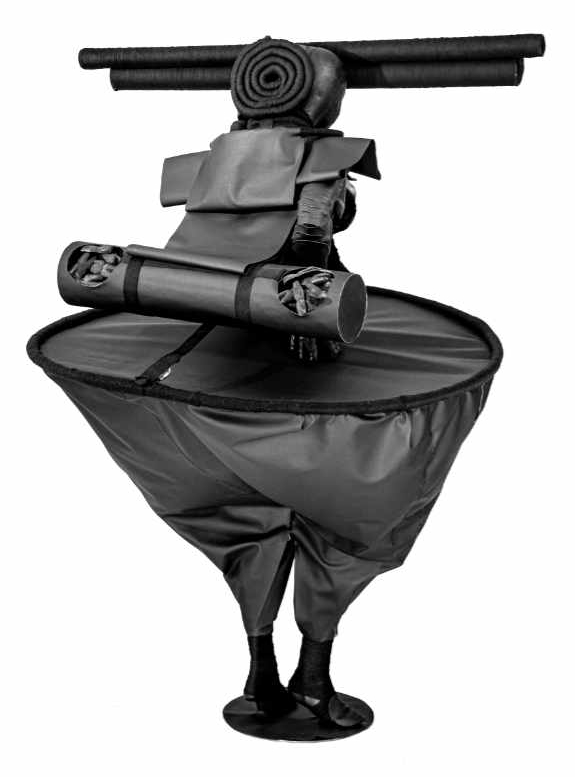 Cow Mash: Lerotse III, faux leather, synthetic fibres, epoxy resin, 175cm (height) x 140cm (width) x 120cm (depth), 2019 - 2021
I am in a space/time where I know much more than the times that flash in my memory. So if the saying goes, 'ignorance is bliss', then I can only pinpoint knowledge as the constant change that takes the bliss away. Because of the things I know now, I analyse and question the memories that I believe construct my identity. I equate the process of involuntarily remembering and analysing memory to the regurgitation of grass when a cow eats. If we can think of memory as something that goes through a four-stomach digestive process, then bits of memory are regurgitated and need to be rechewed. This analogy serves my creative process by allowing me to rechew/rework an already 'completed' artwork, reflecting on the thoughts and memories that create that artwork and allowing the artwork to evolve.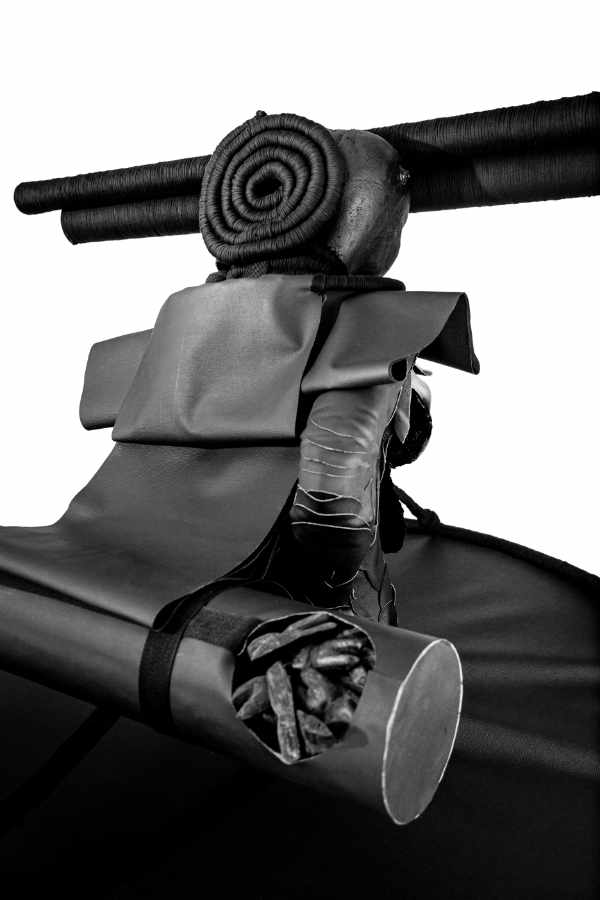 Lerotse is an artwork started in 2019. Over the years, she has been slowly transforming, growing, and evolving from her initial form to the form she has today. The name Lerotse (melon) comes from the praise poems of my middle inherited name Mothepa (girl). The praise poem speaks of the girl (my great-great-grandmother Mothepa) who harvested special black melons. The artwork reflects the names, the act of naming, the identity in names, and the act of identifying myself in a name. The artwork is layered in multiple memories and imaginings of my identity, recognising the transformations of culture and tradition in my matrilineal succession.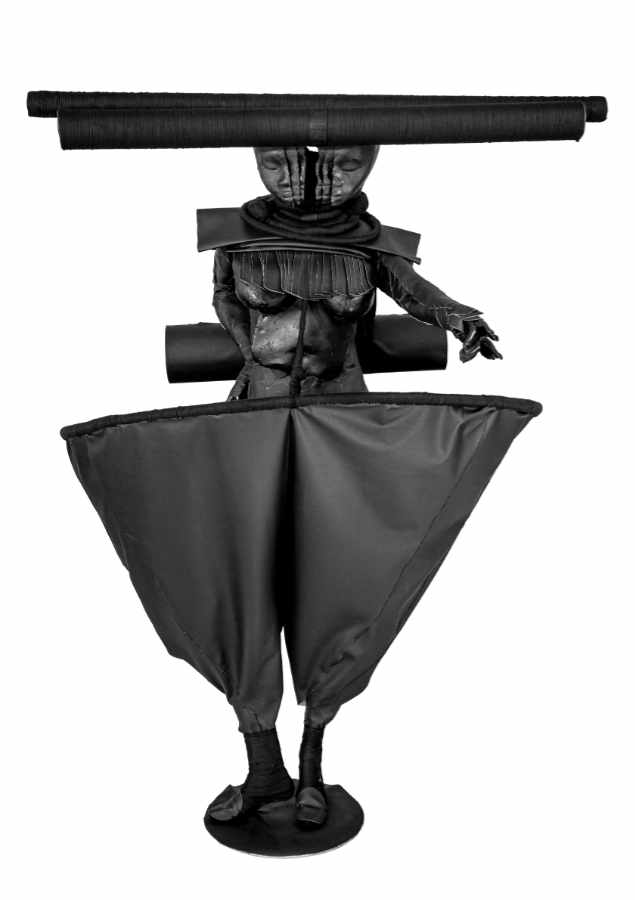 In 2021, Lerotse III has fully evolved into a goddess who is moving a perfect selection of harvested wisdom to a new realm. This new realm will be a cultivation of new ground made with the rich harvests from a succession of experiences that create magical ground on which the future will produce anew.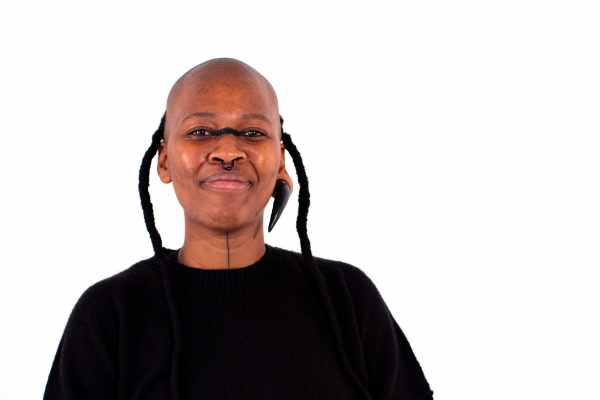 Cow Mash is a South African contemporary artist. Cow was born Kgaogelo Mothepa Mashilo on 30 October 1994 in Limpopo Province. She currently works and resides in Pretoria, South Africa. She graduated in 2017 from Tshwane University of Technology (TUT) with a Bachelor of Technology (BTech) in Fine Arts (cum laude), majoring in sculpture. Cow has participated in various group exhibitions and has recently completed her Master of Technology (MTech) in Fine Arts (cum laude). Her practice and research centres on cow metaphors, gender studies, and generational transformation.