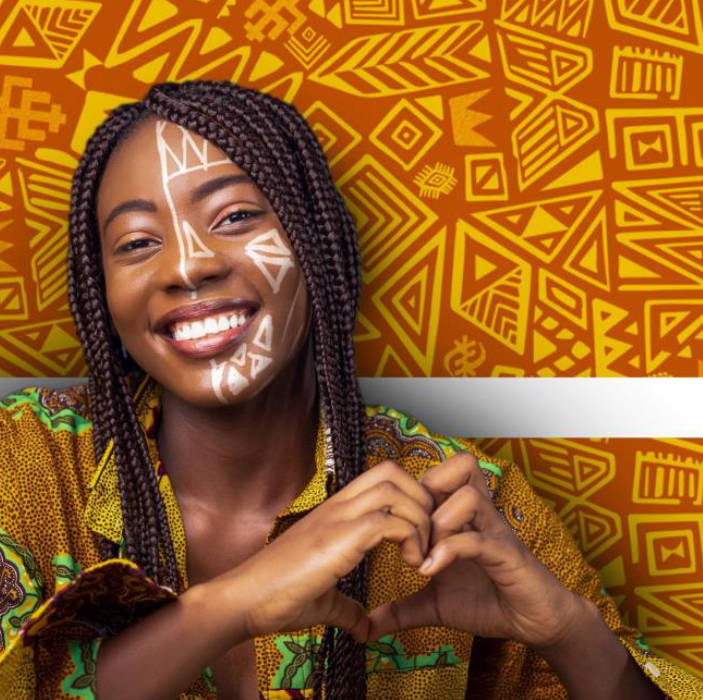 Emmanuel Asamoah Dapaah: Love visual culture. Medium: Photography and digital painting
This illustration depicts, in part, the history of Ghana. The hair twists on the lady's head is an African braid, commonly worn in Ghana. The artwork also features an African cloth worn by the lady, which Ghanaians' call Akyekyede Akyi which means 'a tortoise shell or carapace'. The robustness and gracefulness of Ghanaian culture cannot be downplayed. Also, the artwork features African geometric symbols as the background, a popular visual culture among the Sirigu women artists in Ghana. The hand-symbol done by the lady, if looked closely, is a love symbol showing the shape of a heart. This signifies the love she has for history. This is a remembrance of how people use to dress, paint their faces and more.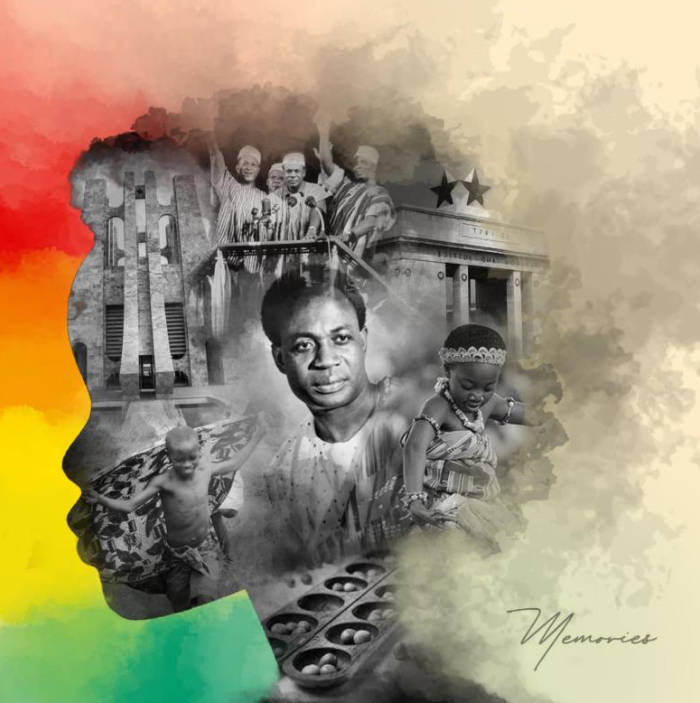 Monuments and Reflections, photography and digital painting
Memory is the faculty by which the mind stores and remembers information. This artwork illustrates a silhouette or an outline of a person's head and a series of historical images of visual culture that are composed in the head. The collective memory in this artwork comprises of local games people play in Ghana, the proclamation of Ghana's independence, local dance, great leaders Ghana had and two popular monuments that project the history of Ghana. The central part of the composition is the portrait of Ghana's first president, Kwame Nkrumah.
Moreover, the watery or smoky effect that runs from the silhouette head to the skies simply blurred scenario with past events. The colour scheme in the artwork is red that blends into yellow which in turn blends into green - on the left part of the background of the silhoette image. These are Ghanaian colours. In the composition, the head is illustrated replacing a black star as compared to the colour in the Ghana flag. The blend of rich colours from the left side of the artwork to a dull gray colour with a feel of watery fade, smoke or ashes talks much about the artwork – transitions in life.
---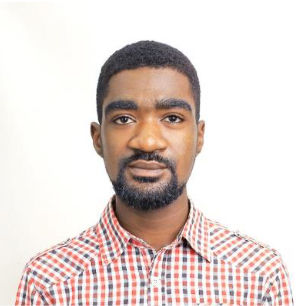 Emmanuel Asamoah Dapaah is a third year Graphic Design student specializing in Multimedia at the University of Education, Winneba - Ghana