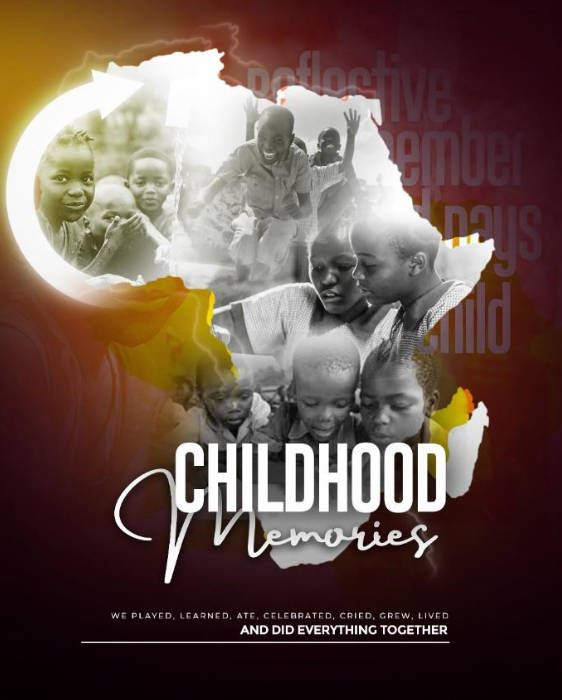 Emmanuel Boakye Yeboah: Childhood Memories. Digital image (Adobe Photoshop)
The work focuses on visual elements such as a large map of Africa, images of African Children, glowing round arrow and texts. The choice of colour scheme involved a range of colours from yellow to red-orange to gray and black, that may be a reminiscent of Africa.
With an inspiration from African origin the project is linked to Childhood Memories, hence the use of images of African kids engaging in different various activities; from learning, playing, eating, and fun time. These images I creatively gave them a Black and White touch and blended them uniformly, and kept within the borders of the large African map that gives form and solidity to the entire work. The circular glowing arrow was placed strategically at the top left end of the African map to symbolize growth process and reflecting on old memories.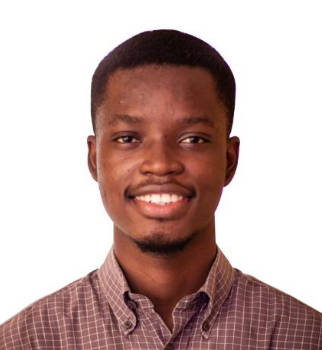 Emmanuel Boakye Yeboah is a third year Graphic Design student specializing in Multimedia at the University of Education, Winneba - Ghana.