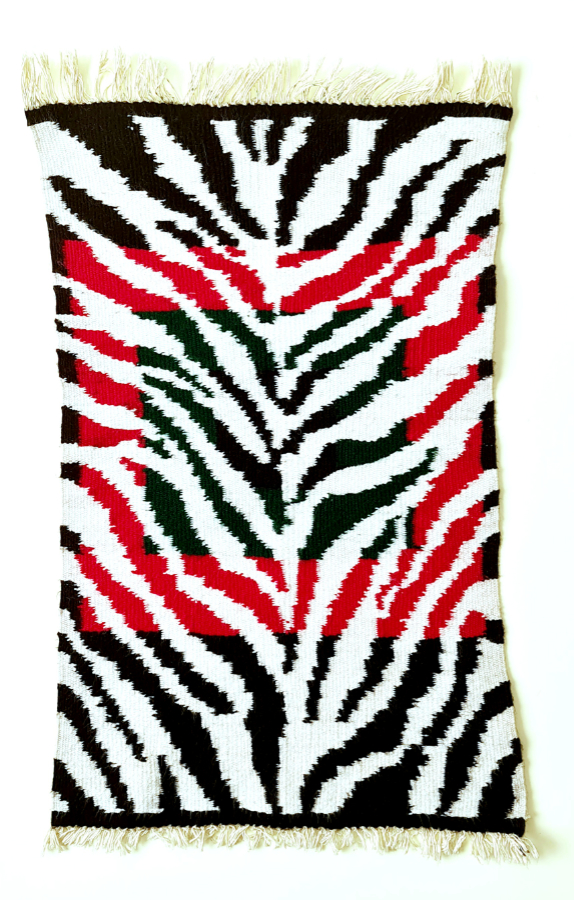 Esther Kute: A Kenyan Savannah, 2007. Hand loom tapestry, 74.5cm x 49cm
How does an artist capture the essence of a country in an art piece? A Kenyan Savannah is the result of 4 months of (never healed) back breaking hand loom weaving using wool to capture my interpretation of Kenya; the enchantment of spotting wildlife on a game drive safari right at the centre of Nairobi, the city with a national park. The colors of Kenya's national flag inspire pride in every Kenyan when our flag is flown high by athletes like record breaking Eliud Kipchoge. While miles away from home, seeing Kenya's flag on the tails of our national carrier Kenya Airways planes brings fond memories of the comfort of home. Several pieces have been sold and gifted to dear ones while the original piece will forever remain with the artist to become a heirloom.
---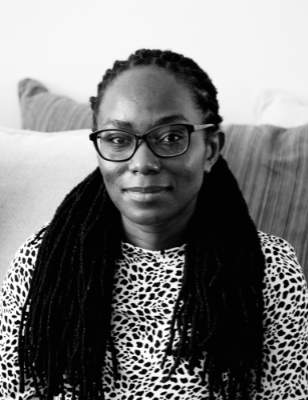 Esther Kute is a keynote speaker and award winning Design, Manufacturing and Education professional with 14 years' experience in fashion, textile, footwear, accessories, product and industrial Design. In 2017, just eight years after graduating undergrad (Hons) and six years after joining Bata Kenya; the largest footwear manufacturer and retailer, Esther became the first female, Kenyan, Black Designer to be appointed Product Development Manager overseeing Design, making her the youngest senior manager in the company. Esther is a Teaching Assistant at TUK, founder of Bata Designers Apprentice competition 2017-2018 and mentor in Bata Young Designers Challenge 2019. Her designs have featured in New York Fashion Week, Vogue magazine amongst others, are earning millions of dollars in turnover and change lives. Esther is pursuing her PhD in Design.