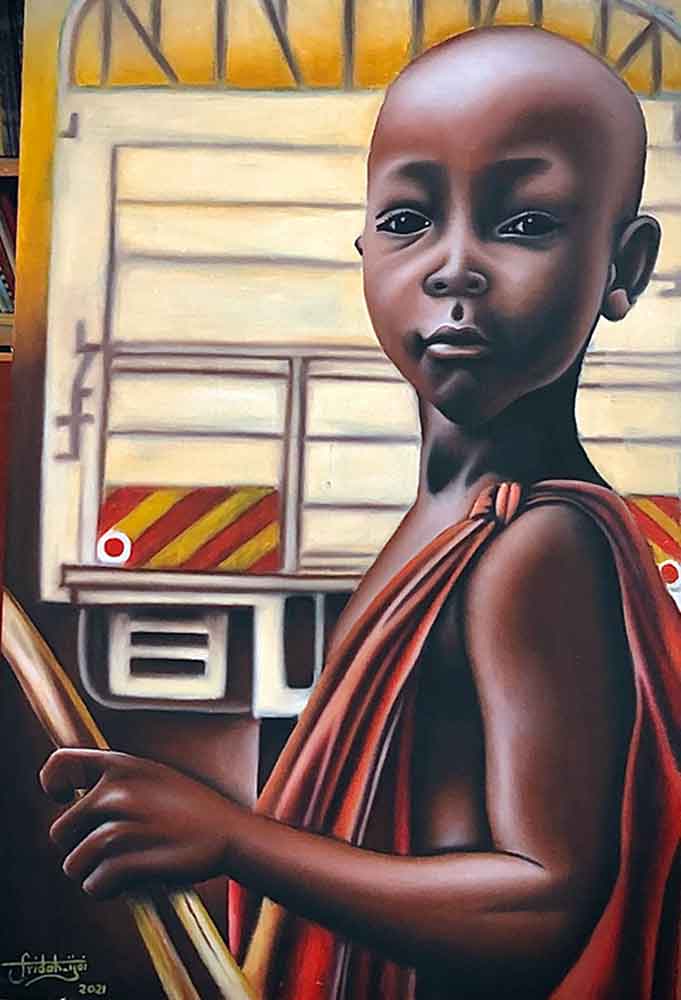 Fridah Ijai: I'M THE FUTURE - Maasai boy (2021), Oil on canvas, 75 by 45cm
Part of a series that seeks to show that the African child is the future of Africa. Therefore they should be valued, taken care of, attended to, educated since they hold a major role in the African society. The first piece is a Maasai boy in his immediate environment, holding a stick probably looking after cattle.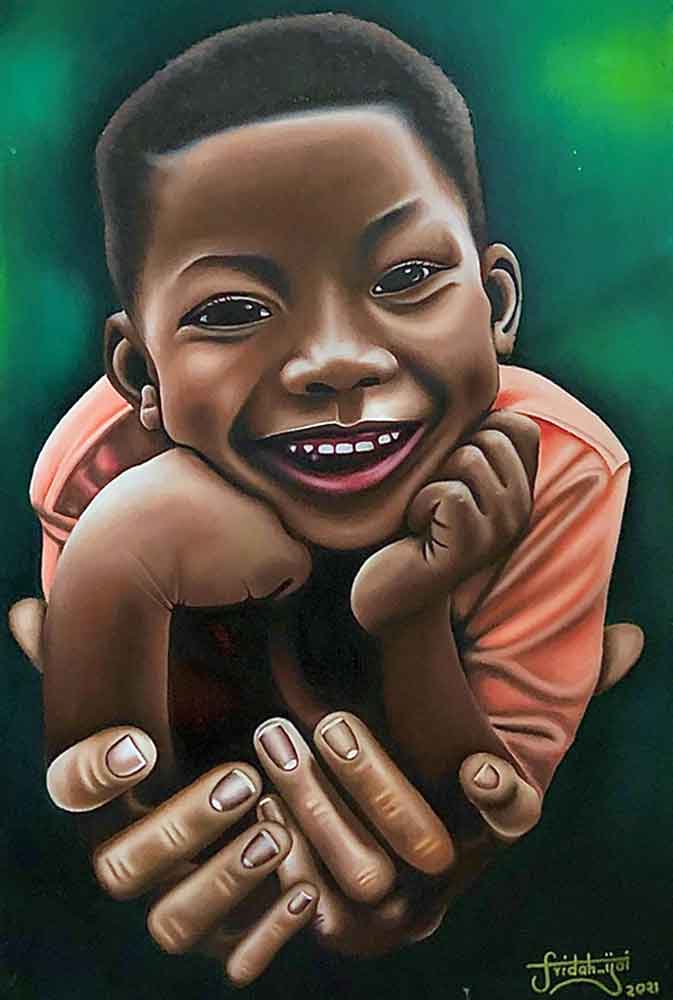 Fridah Ijai: I'M THE FUTURE – The African Child (2021), Oil on canvas, 75 by 45cm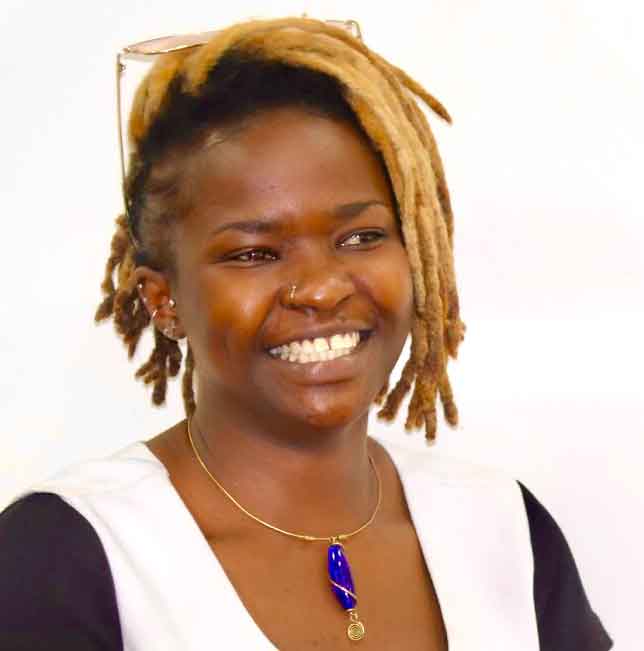 Fridah Ijai is a Kenyan realist painter, weaver and an interior designer. Born and raised in Kakamega county and currently lives in Nairobi, Kenya. She is one of the most promising creative artists of her generation. She gained her interest in art way back in primary school and since then she has never looked back, and that allowed her to create her own powerful style, that became her identity and provided her with an outlet for a social narrative to many stories told and untold from various parts of the world. Currently she is pursuing her Bachelor's degree in Fine Art at Kenyatta University.
She has created works in public spaces countrywide, and has managed to work with big companies such as Jesuits Conference of Africa and Madagascar (JCAM) among others. She is inspired by nature and the activities around her natural environment. Her work aims to improve the living standards of ordinary people and make them feel comfortable and cozy in their immediate environment. Her main aim is to take Art in Kenya to a whole new level and enable people especially Kenyans to appreciate Art and be an icon to the coming generation