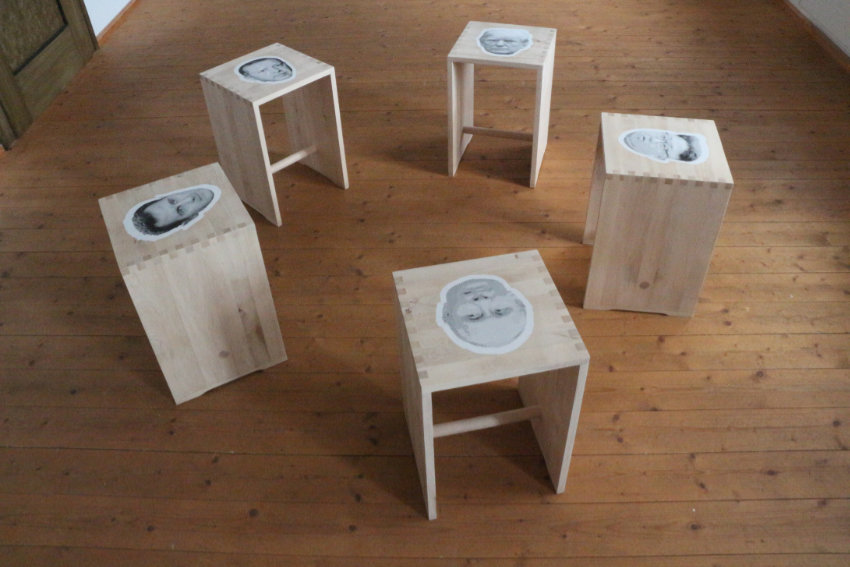 Gonca Sağlam: Polittalk. (Wood, screen print)
This work focusses on the interlocking of the artistic activity with the political positions of the artist. A main aspect is the dialogue with the stools and emancipation as (oppositional) actors. Resistant rebellion against anti-democratic, autocratic to dictatorial governments now characterize the everyday and collective understanding of political empowerment. Within the framework of a privileged, open society and an institutional context, any political statement or action is relativized with this work. The artist therefore does not use any direct, oppositional language, but tries to operate against a traditional system of norms with subversive strategies in an ironic and even cynical manner. The installation "Polittalk" does not want to evaluate political slogans, but aims at showing the touching topicality of criticism, political attitudes, aesthetic perception and personal elaboration.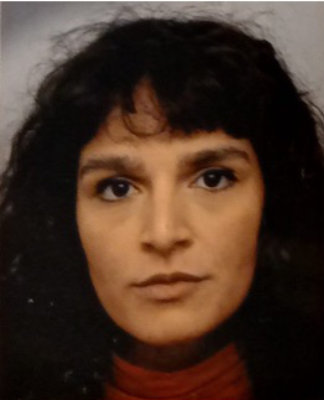 Gonca Sağlam uses a wide variety of means to react to current world events in their diverse dimensions. She uses art as a tool to intervene, to position herself critically and to critically address current tendencies in socio-political issues. Themes in which she has been operating for some time are feminism and migration movements, postcolonialism and gender relations. She currently works and lives in Berlin.