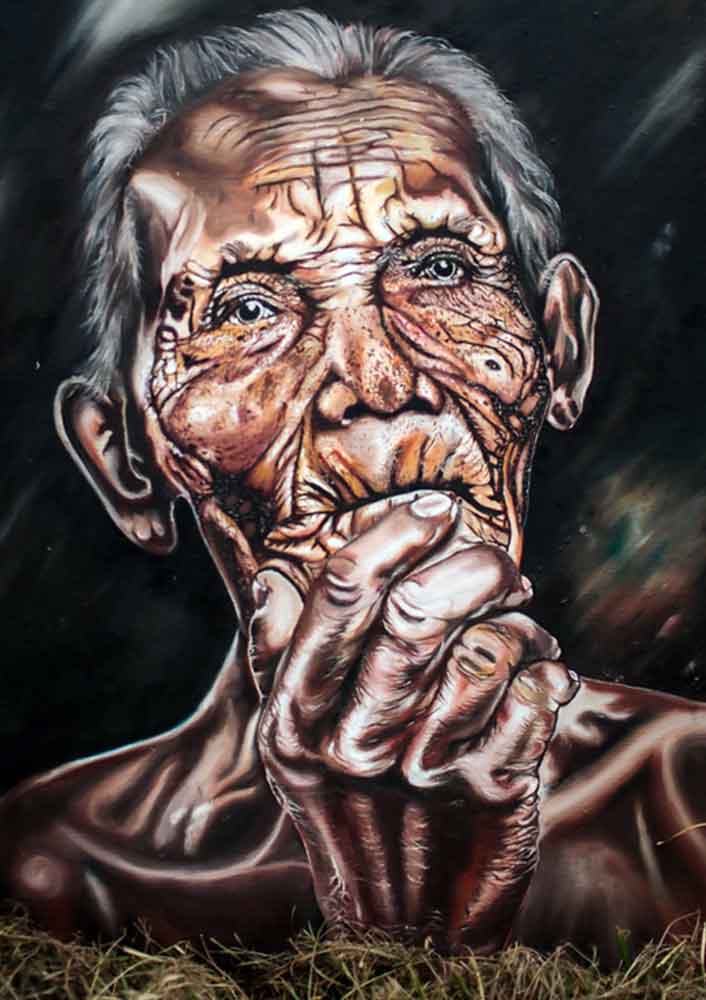 Lilian Atieno Oloo: Like It or Not (2021), Oil on Canvas, 60cm by 80cm
It is blessed and gracious of THE LORD for one to live to see these lines that demarcate the end of an era (Psalms 90:10). Dr. K. Wango of KU's Fine Art and Design Department would say, "Aging is a nice thing, but aged people don't quite look good", but this fellow would react to his statement, saying, "I am here all the same".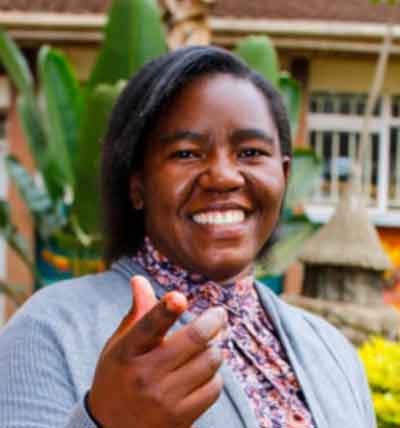 Lily Oloo is a final year student at Kenyatta University, pursuing her undergraduate degree in Fine Art and Design. Her areas of specialization are painting and pencil drawing, and is more interested in Human Figure and Portraiture art, as well as Seascapes and Landscapes.
With a track record of having produced outstanding, detailed artworks when working both on conventional and non-conventional surfaces (like animal hides), I must say that she's good and passionate at what she does best. She has had few chances to showcase her works at locally organized exhibitions within Kenya's Capital, Nairobi, where she's based. Aside from the aforementioned two areas, Miss Oloo is also trained as a historian in Fine Art, a Fabric Designer and Ceramist, all areas in which she does equally competently.