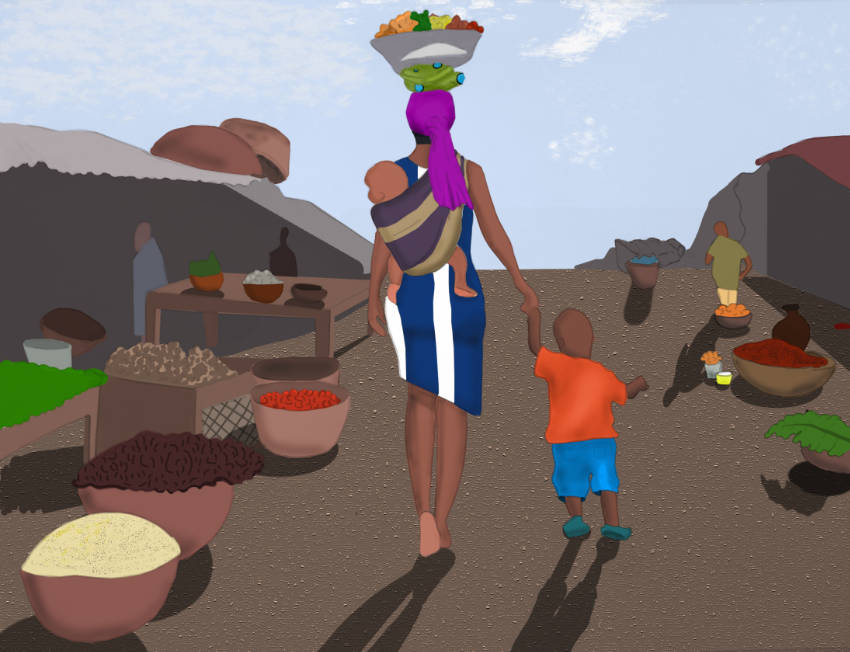 Reiny Elego: An Afrikan Mother, 2021. Adobe Photoshop image, 57.9 cm x 44.4 cm

This is a digital painting I created in Adobe Photosop. The main subject of the painting is a mother of two. They are strolling across the market, heading back home after a day's work. I see my mother as a well rounded individual who basically execels at everything she does. In this painting, I try to show some of the attributes and responsibilities of an Afrikan Mother.

The mother as a care giver: The little child on her back is clearly recieving the care she needs. Mother could have left her home under the care of a sibling but she chose not to. She knows what's best for her little baby and will go out of her way to give her that, even if it means carrying her all day. The mother as a provider: On her head, she has food they are going to eat. An Afrikan Mother would never let her kids go hungry. The sacrifices a mother makes: In the painting, the mother walks bare foot while the walking child has his shoes on. A display of all the sacrifices a mother can make to ensure her children are comfortable. The mother as a guide: The walking child is distracted, staring at something on the ground. The mother guides the child's walk. Even though he is distracted, he will not fall, as long as mother has his hand.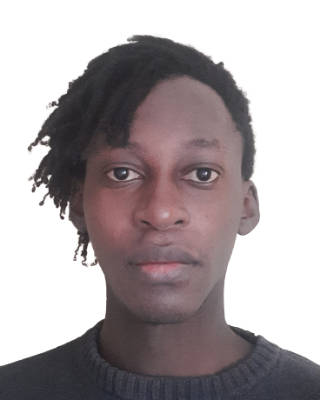 I am Reiny Elego, a Product and Industrial Design student at The Technical University of Kenya. Here, we are all kinds of useful skills in relation to the field of design. I aspire to be among the top designers in Afrika.