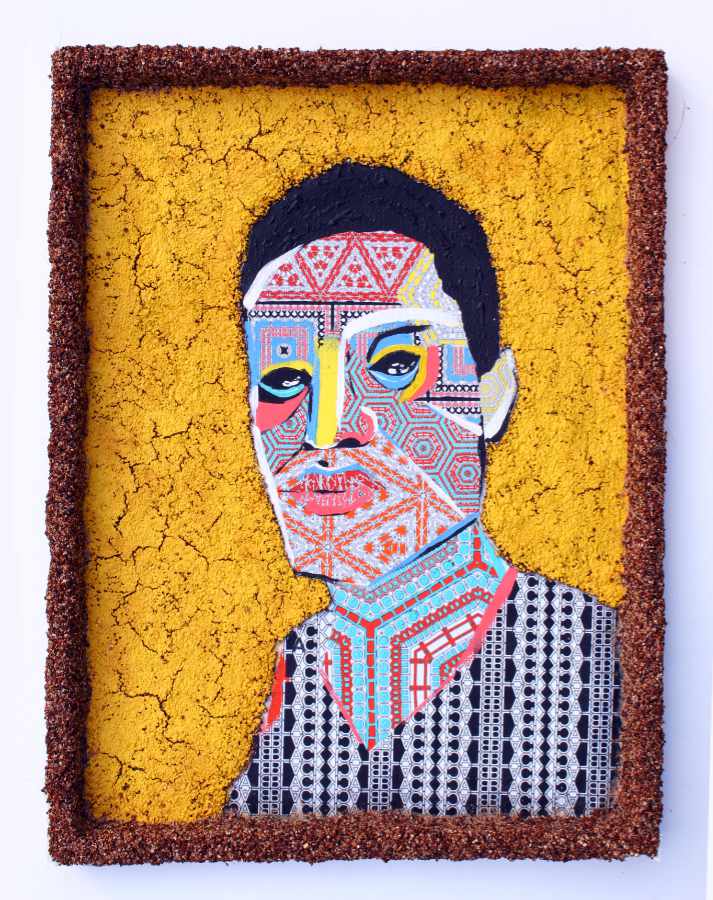 Teboho Lebakeng: Untitled, mixed media
To the artist this work serves as an important form of documentation and record of his experience with a way of life that he has a tenuous and fading relationship with. A way of life that is vanishing more and more from the artist's everyday as he undergoes a personal cultural change due to his active identity formation and by extension his way of art making.
The work is an investigation of masculinity within a contemporary and intercultural context.
Visually, the work is a synthesis of portrait abstraction with a visual vocabulary that draws its inspiration from ritual objects and the language used around them. By doing this, the artist is able to utilise oral tradition and notions of multigenerational indigenous knowledge to ultimately reflect on his place in the world and share this reflection with future versions of himself.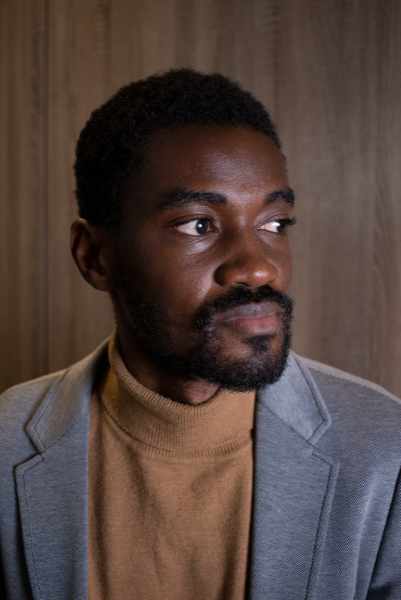 Teboho Lebakeng is an interdisciplinary multimedia artist and curator based in Pretoria. He received his Bachelor of Fine Arts from the School of Visual Arts in New York City and his Master of Fine Arts degree from the University of Pretoria. He is in process of a PhD study registration.