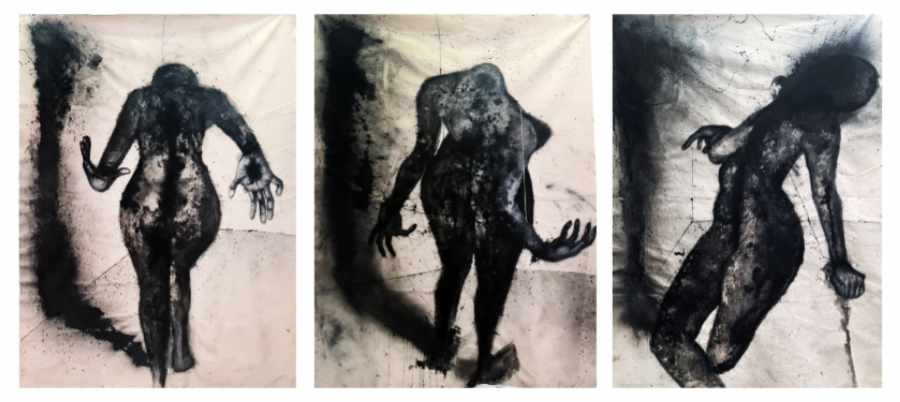 Tshegofatso Tlatsi: Time to disrupt (Triptych), ink and charcoal on canvas, size varies, 2021
The drawings are of a female figure. The figure is drawn expressively, with inks stains and splatters consuming its entire body, standing in a room or space suggested by three thin lines which are more simple compared the chaotic nature of this figure.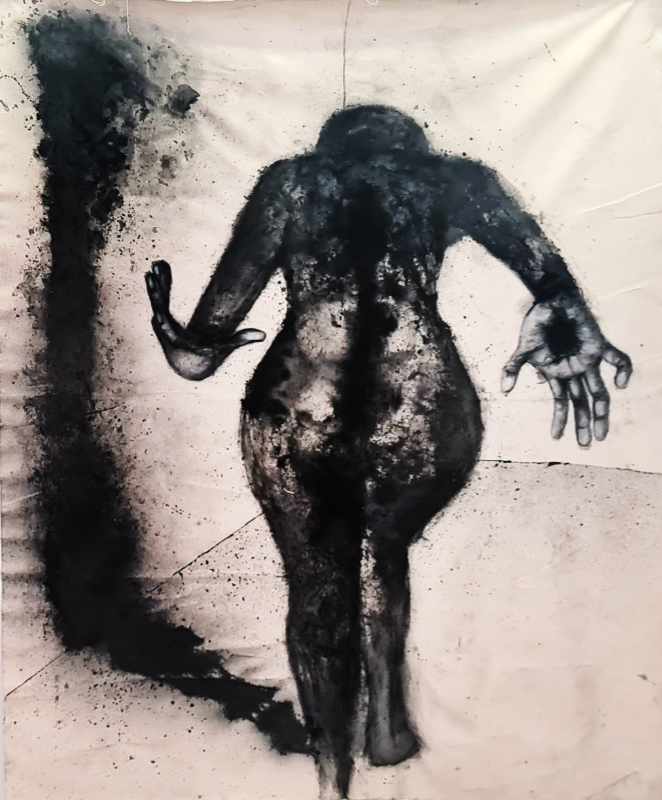 The first drawing shows (195.5cm x 156.5cm) the back view of the figure, with its arms flung back and its hands coming towards the viewer. Both hands differ in position as one is shown to be slightly bent, whilst the other reaches out, revealing its hand with a dark mark in the centre of its hand.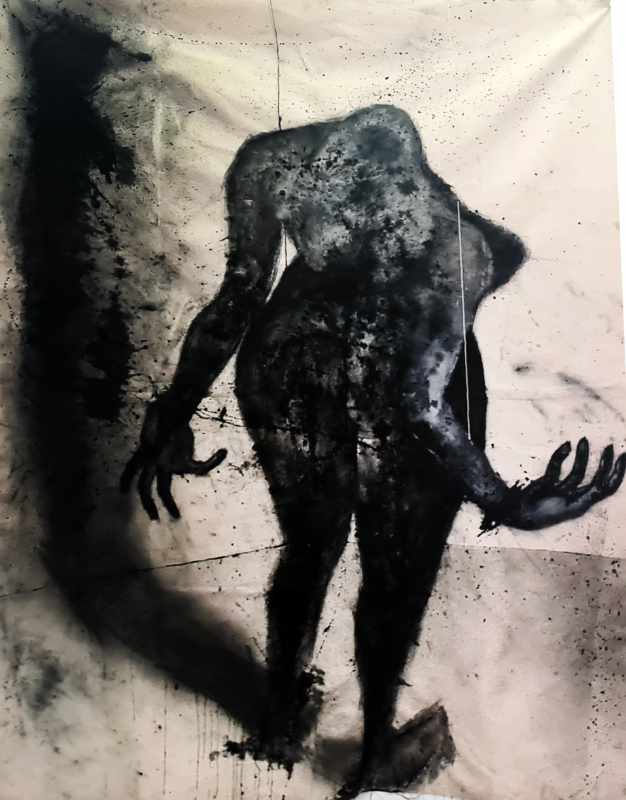 The second drawing shows (202cm x 157cm) the back view of the figure standing, whilst slightly bending over backwards, giving the impression of a headless figure – and its arms to its sides. The figure's hands are strongly suggested and appear as if the figure is grabbing onto something. Thin lines go back and forth between the figure's wrists, to the point where one of the wrists are slashed.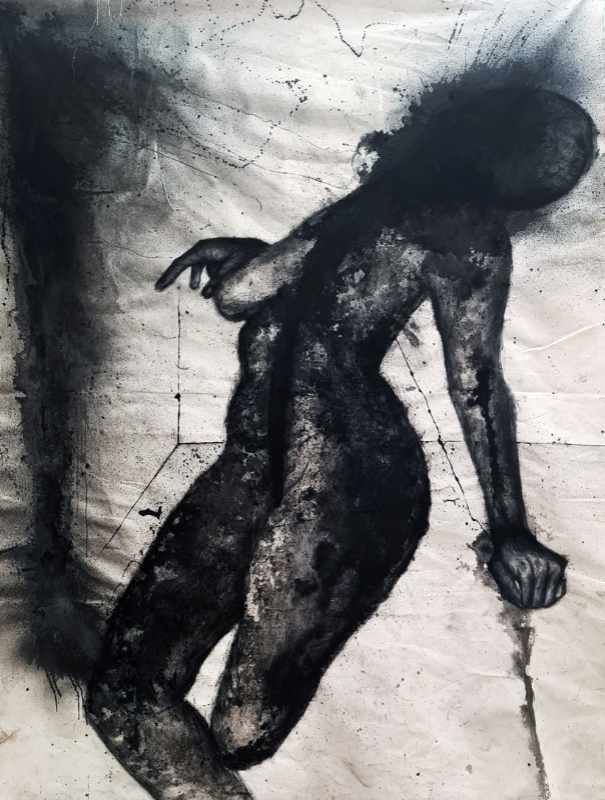 In the third drawing (209.5cm x 156.5cm) the front view of the figure is shown. Its position is very feminine and quite passive compared to the other two. The figure is shown with one arm on its side and its hand slightly clenched, whilst the other arm is hidden, only revealing a small portion of the figure's hand. Even the hand appears to be very sensual in its position.
The representation of women in art and media has created this narrative of what and how a woman should be in society. As a black female living in South Africa, one is reminded every day that there's really no safe space for women, especially women of colour. There's this unseen but strongly felt expectation of what a female should be: clean, quiet, and small. Especially in art, we must be seen as passive and less threatening. I go against this idea by making these figures bigger, dark, uncomfortable and expressive. I allow them to make a mess and disrupt the simple space they were put in.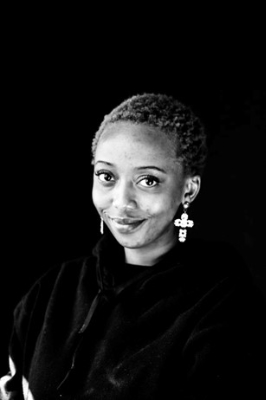 Tshegofatso Tlatsi, born 10 September 1999, is black female visual artist based in Johannesburg. Born in Diepkloof and raised in the suburbs of Roodepoort, her work is inspired by popular culture, music and films.
With no artistic background or formal training and education, Tshegofatso was self-taught until she attended the University of Johannesburg in 2019 where she is currently completing her BA in Visual Arts. Through painting, video and sculpture, Tshegofatso's works are mainly informed by her emotions and personal experiences. Her works explore the deconstructing and constructing of one's identity, reality and beliefs as well as finding order and meaning in chaos.