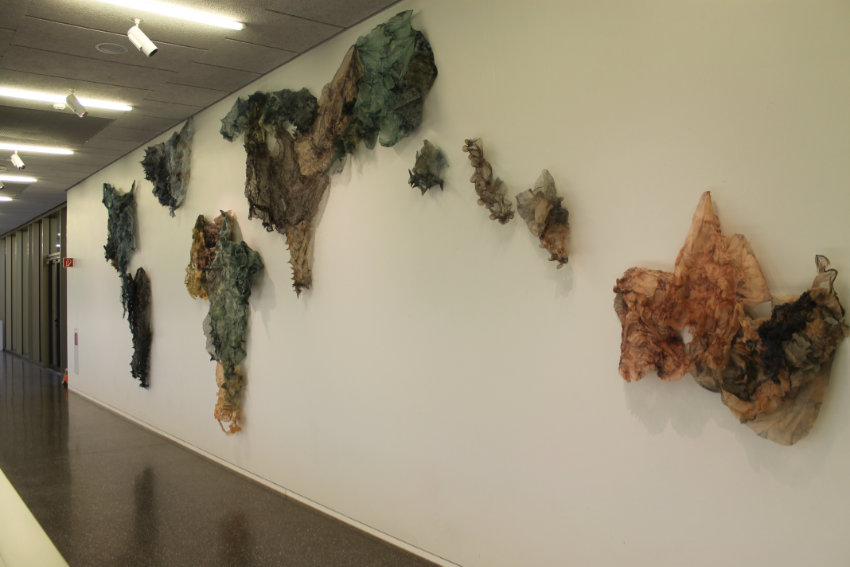 Viktoria Dragula: By a thread, 2020, textile, polyester
The novel geological age, the Anthropocene, is shaped by humankind. Climate change undoubtedly exemplifies the grave impact of the individual on its environment, manifesting in both progressive and regressive manners. Furthermore, the growing threat of climate change leaves a strong impression on the collective memory of society, thereby determining our presence and future. As a corporeal means of memories, the earth alters the human way of thinking of and acting towards the world. The textile wall piece reveals the conflict between the horror and the fascination of the appearances and impacts of human activity on earth. "By a Thread" exposes the crucial dichotomy between aesthetics and destruction.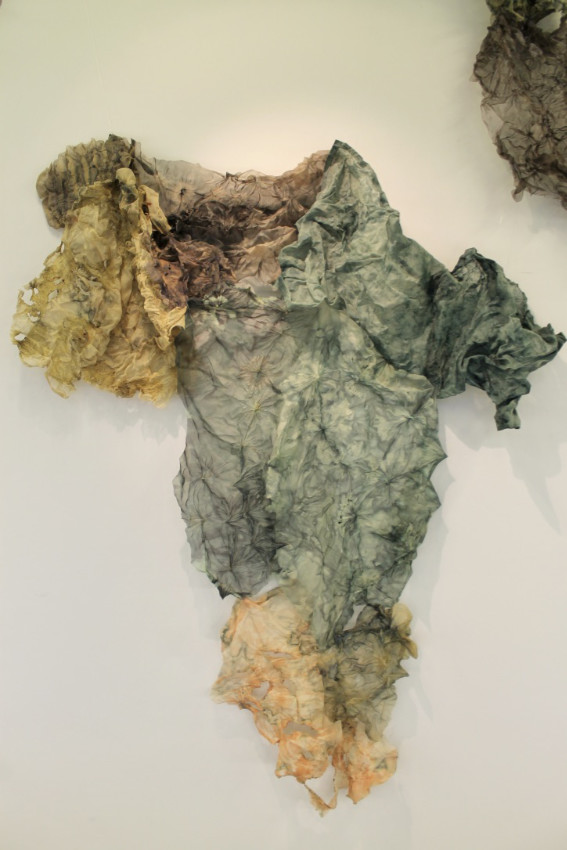 The treatment and modification of material transfers human influence in general into material itself, transpiring from injury, destruction and manipulation. Ultimately, the aesthetic display of material is what establishes emotional access for the observer.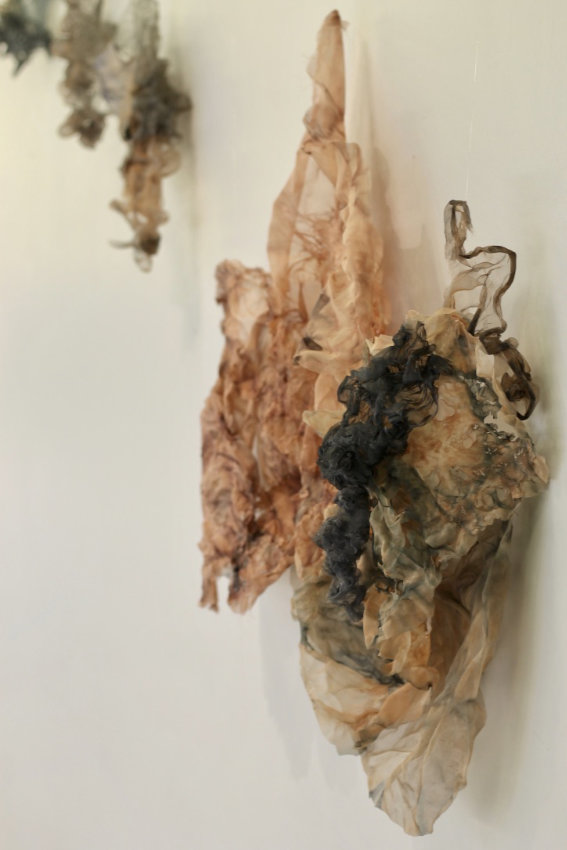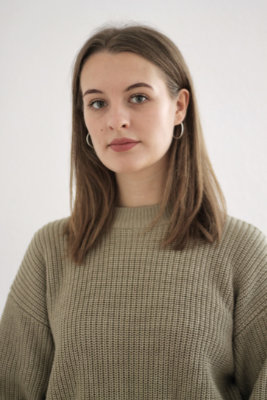 Viktoria Dragula is an art educator from Munich. Apart from acquiring a bachelor's degree in art education, Viktoria has recently obtained a Master of Education with emphasis on art education at Augsburg University. Her artwork is marked by process-oriented confrontation with material, such as paper and textile, and explores the relationship between the human being, the body, and environment.