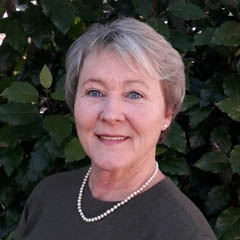 Prof Bernadette Van Haute is a Professor in Art History in the Department of Art and Music at Unisa where she is currently Chair of Department.
She studied Ethnic Art in Belgium and wrote her Master's dissertation on selected art of Central Africa. After moving to South Africa in 1983, she redirected her research interest to Flemish Art of the 17th century. Her Doctoral thesis focused on a monograph and catalogue raisonné of the Flemish artist David III Ryckaert (2000, Turnhout: Brepols).
Because of the early Dutch presence in South Africa, she researched 17th century Flemish paintings in public collections in South Africa. This study project culminated in the richly illustrated book of Flemish Paintings (2006, Pretoria: Unisa Press).
Her current research focuses on the representation of Africa in the art of the seventeenth-century Netherlands; African modernism; and contemporary art in Africa.
Prof Van Haute joined Unisa in 1983 in the then Department of History of Art and Fine Arts. She has been Chief Editor of the accredited journal de arte from 1996 to 2017.
Bernadette Van Haute's contribution to the objects section of this website: