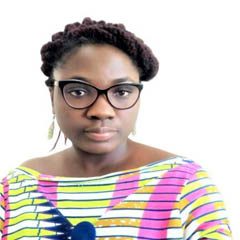 My field of interest is African History (Language and Colonialism, Language and National Identity etc.), Gender and Women's History.
I have a Bachelor of Arts Degree in English and History (2007, University of Ghana.) My thesis "A History of Language Policy in Ghana, 1920-1971"1exposed the historical forces underpinning Ghana's linguistic outlook by deconstructing the colonial factor in the country's language policy. The research consolidated and extended a range of new research questions focusing on the politics of imperial knowledge of the colonized. For my dissertation "Inventing and Creating Hegemony with Language: The Mother-Tongue," I wish to explore how the concept of the mother tongue creates a space for the establishment of female hegemony in a socio-cultural context from the precolonial through to the early parts of British colonialism in the Gold Coast.
From the time of National Service (2007) till 2014, I served as a Teaching Assistant with the History Department, University of Ghana. I also worked as a History tutor for the Institute of Continuing Distance and Adult Education, Legon (2011-2016), as well as a History Lecturer at the University College of Management Studies, Accra from 2013 to 2016. I have acquired valuable teaching experiences in courses ranging from World Civilizations, Ghanaian and African Histories, Gender and Women's History, European History, Aspects of World History, Black Diaspora, and History of Pan-Africanism.
My goal is to become a versatile historian and to contribute extensively to the teaching and research skills in History and African Studies, with special focus on the study of African History, Gender and Women's History. I am currently teaching courses in – but not limited to - Women and Gender History at the Department of History Education, Winneba. Additionally, I am a first-year student pursuing a four-year doctorate with the Institute of African Studies, University of Ghana, Legon.
1) A chapter of my MPhil thesis appears in the Transaction of the Historical Society of Ghana with the title, "Rethinking British Colonial Policy in the Gold Coast: The Language Factor," Transactions of the Historical Society of Ghana, No. 15, (2013.) pp137-157, but was wrongfully authored. See the editor's Apology in the No.17,2015-2017 edition of the transaction on Jstor.
Gertrude Nkrumah's contribution to the objects section of this website: