Art and the collective memory of a village
The German sculptor Andreas Kuhnlein (* 1953) has countless solo exhibitions - from Korea to Canada, from Italy to Finland. But his art has its most intense effect in the village where he lives, Unterwössen, population approx. 3500, on the northern edge of the Alps in Germany. Kuhnlein was also born here. His biography - with the stages of carpenter, border guard, farmer, artist - is marked by upheavals. In 1983 he decided to work as a freelance sculptor, and in the second half of the 1990s he developed his own visual language, as a kind of trademark: human figures carved out of wooden trunks with a chainsaw, the surfaces often splintered to the point of abstraction. He often combines several figures into installations, which he constantly rearranges.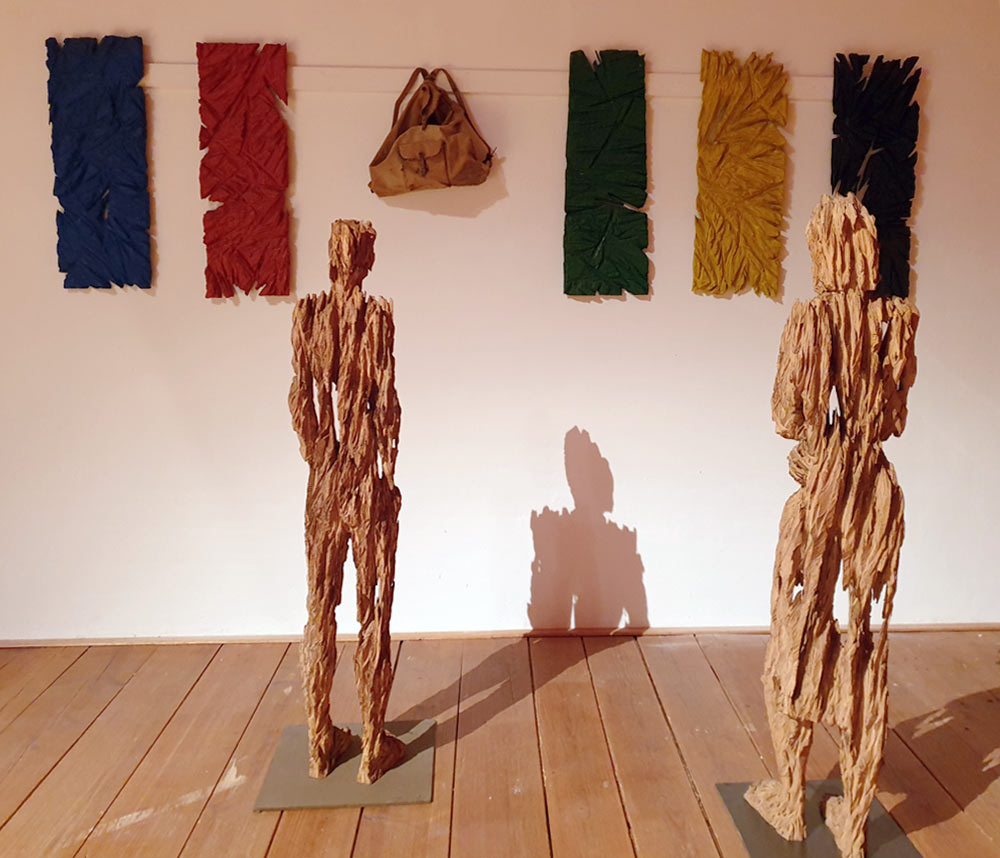 "The Ship of Fools" (detail), wood, life size, exhibition Freising, 2020
In our context it is interesting that he uses his international recognition and reputation to intervene into his village. This started in the 1990s with exhibitions and events on his small farm, on the edge of the village. Up to 5,000 people came every year, many of them from the village, curious to see what "Anderl" was up to. Since then, some of his jagged wooden figures have stood on the edge of the forest behind the farm, exposed to wind and weather.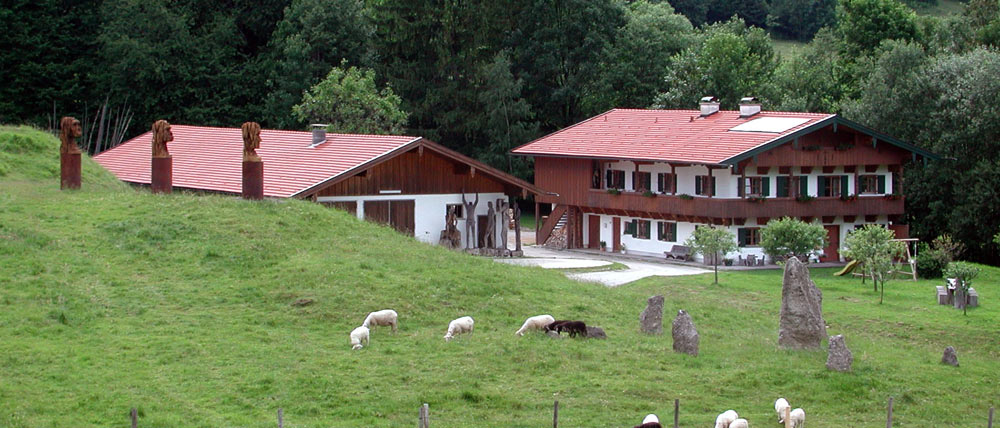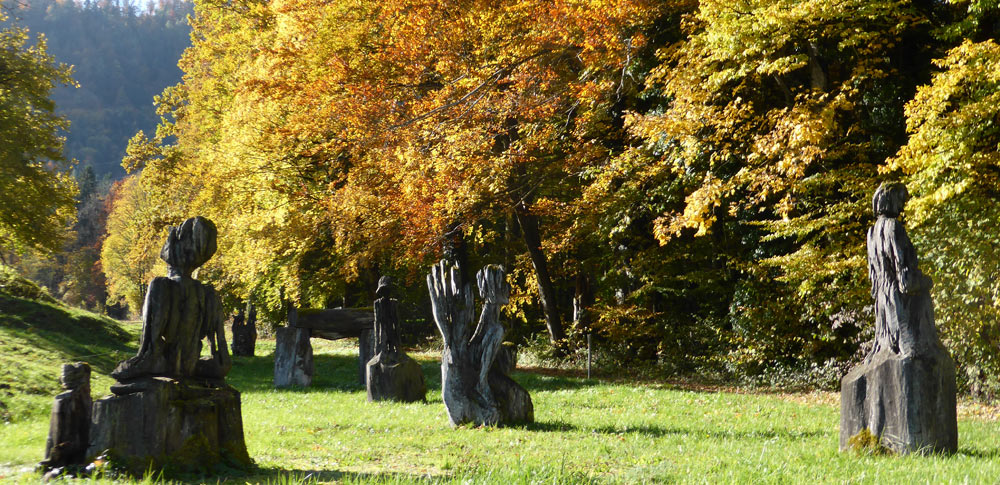 Kuhnlein's farm (left) and view from the farm towards the south (right) 2021