Pictorial Carpet Narrates Not
Preliminary note: The reader is invited to enter this text as one would enter a beautiful and at the same time scholarly garden. A discursive reading would not do justice to the text. (Ed)
In addition to explaining the role of story and its representations in Persian painting in general, this text shall specifically trace the role played by a story in Persian pictorial carpets. There are numerous examples of such carpets depicting one or more scenes of a story; however, their different function is very different from that of book illustrations or painting-recitations (pardeh-naqqāli): both the original text and the narrator (naqqāl) are absent in the carpet, and the flow of time is also very different. Furthermore, unlike paintings, the image shown by the carpet depicts a vague and ambiguous story. It does not tell the story and leaves it untold. The difference can be clearly seen in comparing carpets and paintings that refer to a similar story.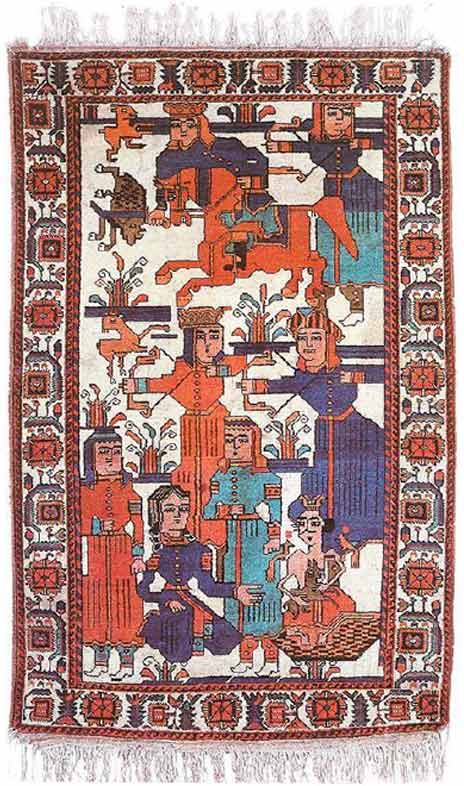 Figure 2: Khosrow Hunting Hog, Majnoon and a Gazelle, Ferdows, mid- 14th century AH, 110*172 centimetres, asymmetric knot, 1152 knots per square decimetre, (Tanavoli 1989, 46).The logic behind a carpet is much more peculiar than that of miniature painting. This carpet depicts the story of Khosrow and Shirin, but Majnoon is also portrayed here.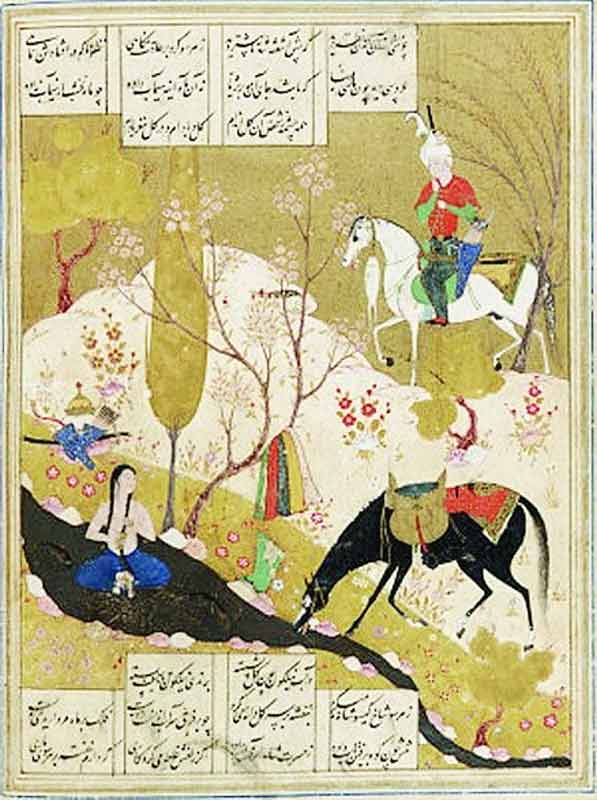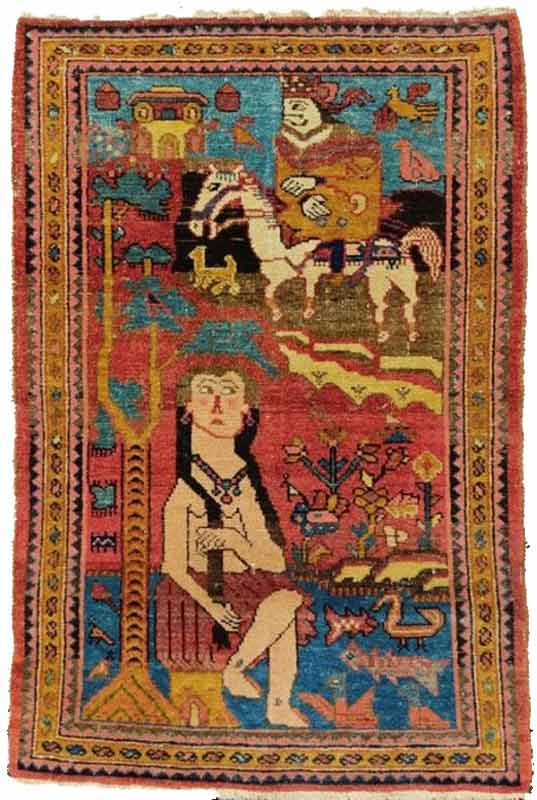 Figure 3: Khosrow Parviz's first sight of Shirin, bathing in a pool, in a manuscript of Nezami's poem, 10 AH century. Metropolitan Museum of Art. (Tanavoli 1989, 63) This is a famous moment in Persian literature.
Figure 4: Lilihan Poshti. The story of Khosrow and Shirin. Natural color, size 100*67 cm, Yousef Samadi Bahrami's Collection.