Taking the SDGs Home
Since the 17 Sustainable Development Goals of the 2030 Agenda for Sustainable Development officially came into force on 1st January 2016, several efforts have been put in place to ensure its successful promulgation and realization. Governments are making various efforts to factor these essential goals into policies, actions, laws and budget lines. Whenever the opportunity avails itself, personalities from various walks of life mount advocacies aimed at spurring the people into action.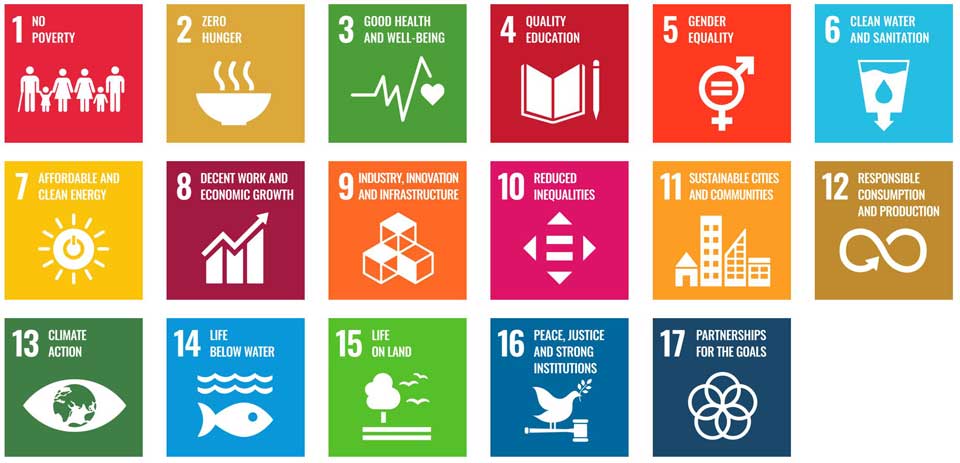 UN's official SDG Icons (https://www.un.org/sustainabledevelopment/news/communications-material/)
Through my participation in the Exploring Visual Culture Project, which links its target for quality education through trans-cultural image mobilization and interpretation to the pursuance of Quality Education in the SDGs, I have developed a heightened interest in the SDGs. However, the more my interest deepens in the promises of the SDGs, the more I question its visibility especially among the people who, in my opinion, need them most. In spite of the insistence on the claim that the SDGs are for all nations and peoples – rich, poor, black, white – the truth remains that many of the people to whom these goals are very crucial are not even aware of them. In putting this assumption to test, I tried to introduce the 17 SDGs to people of different educational levels and backgrounds in Ghana, and the level of awareness seemed abysmally low, even among the "well-educated" and literates.