Isadora Canela, Lis Haddad, Thaís Machado (Belo Horizonte, Brazil), Ernst Wagner (Augsburg University)
Isadora Canela, Lis Haddad, and Thaís Machado, three Brazilian artists who are currently in Munich as EVC cooperation partners within the framework of the City of Munich's residency program, collaborate with art education students at Augsburg University.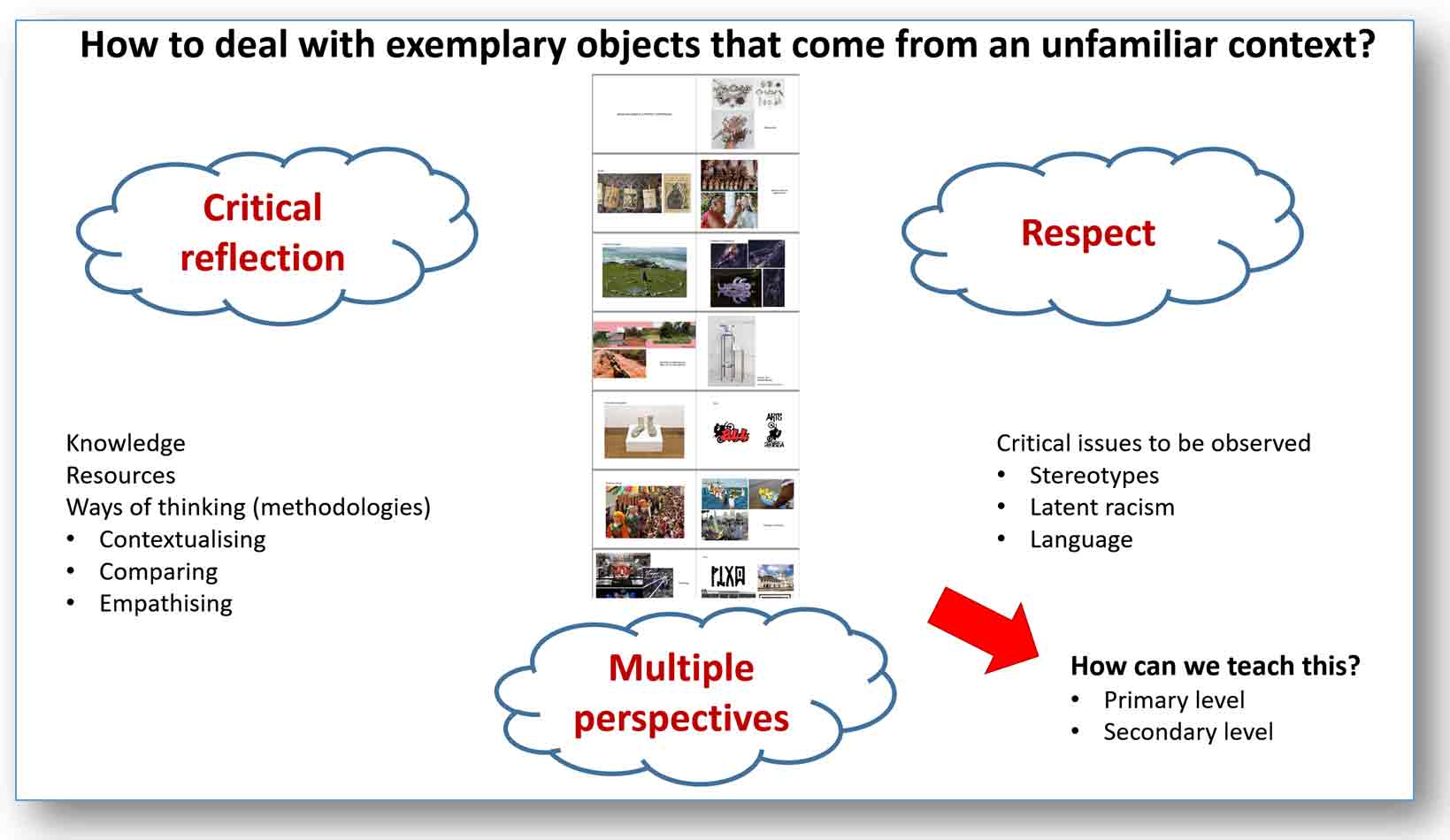 A seminar on "What do we need to understand and teach 'objects' from different cultures?" forms the base. After discussing theories of Clifford Geertz and Bernhard Waldenfels, fifteen objects from Brazil, selected by Isadora, Lis and Thaís, will be explored. The artistic encounter with these objects will lead to interventions into the current exhibition about Latin America in the Museum Fünf Kontinente, Munich.